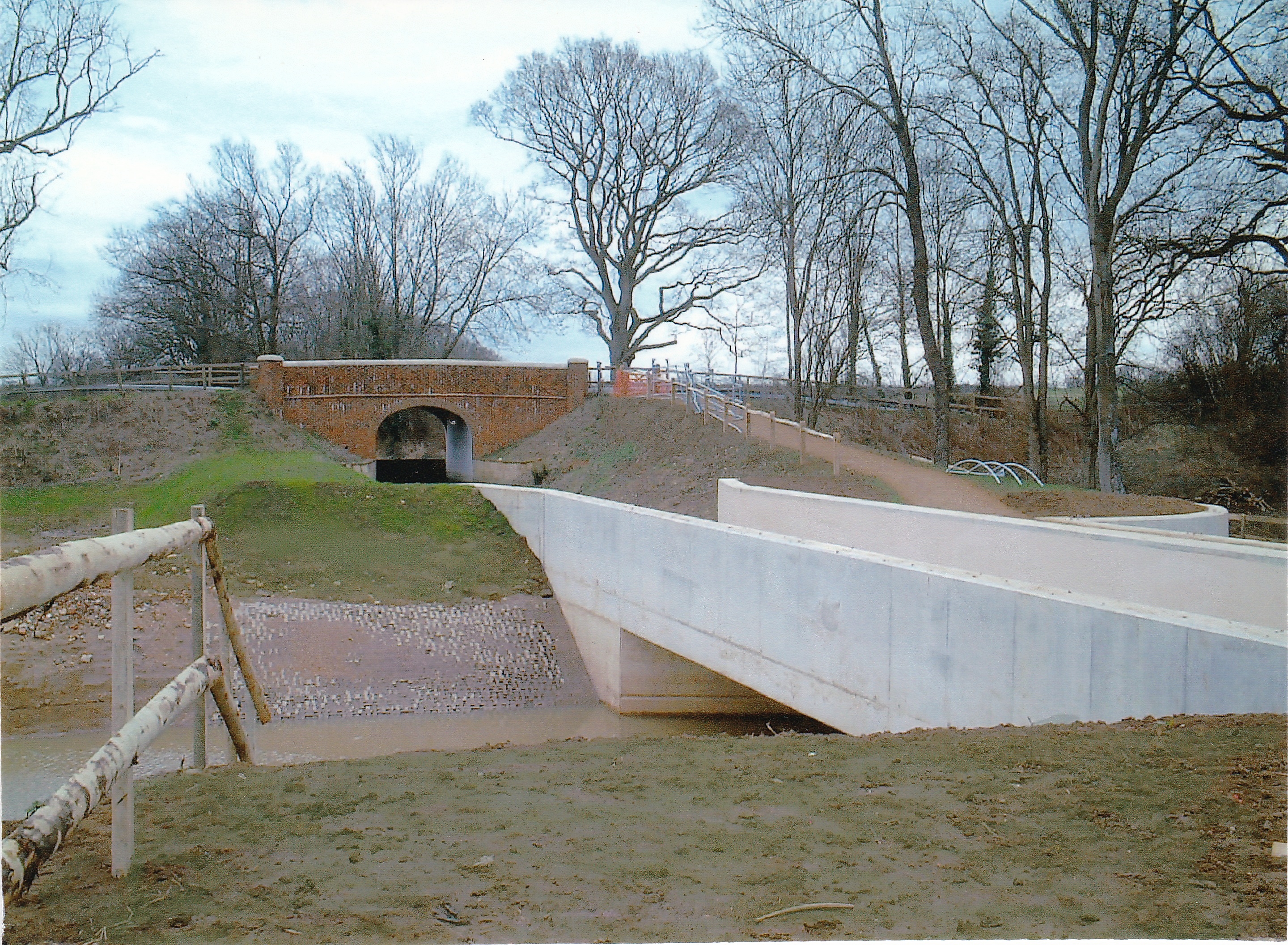 In his original survey for the canal, one of JosiasJessop's objectives was to minimise the height changes in the canal which would have required additional costly locks. The chosen line of the Wey and Arun Junction Canal therefore necessitated the building of two aqueducts, one crossing Cranleigh Waters at Gosden, up towards Guildford and the other crossing the River Lox here at Drungewick. A third aqueduct on the route through to the South Coast crossed the River Arun at Orfold on the Arun Navigation.
Little remained of the Aqueduct  (see photo below from 1995) so a new structure was designed and constructed.   ​Work started on rebuilding the Drungewick Aqueduct in May 2002 and the official opening took place on May 31st 2003 – have a look at it, the Trust is quite proud of it!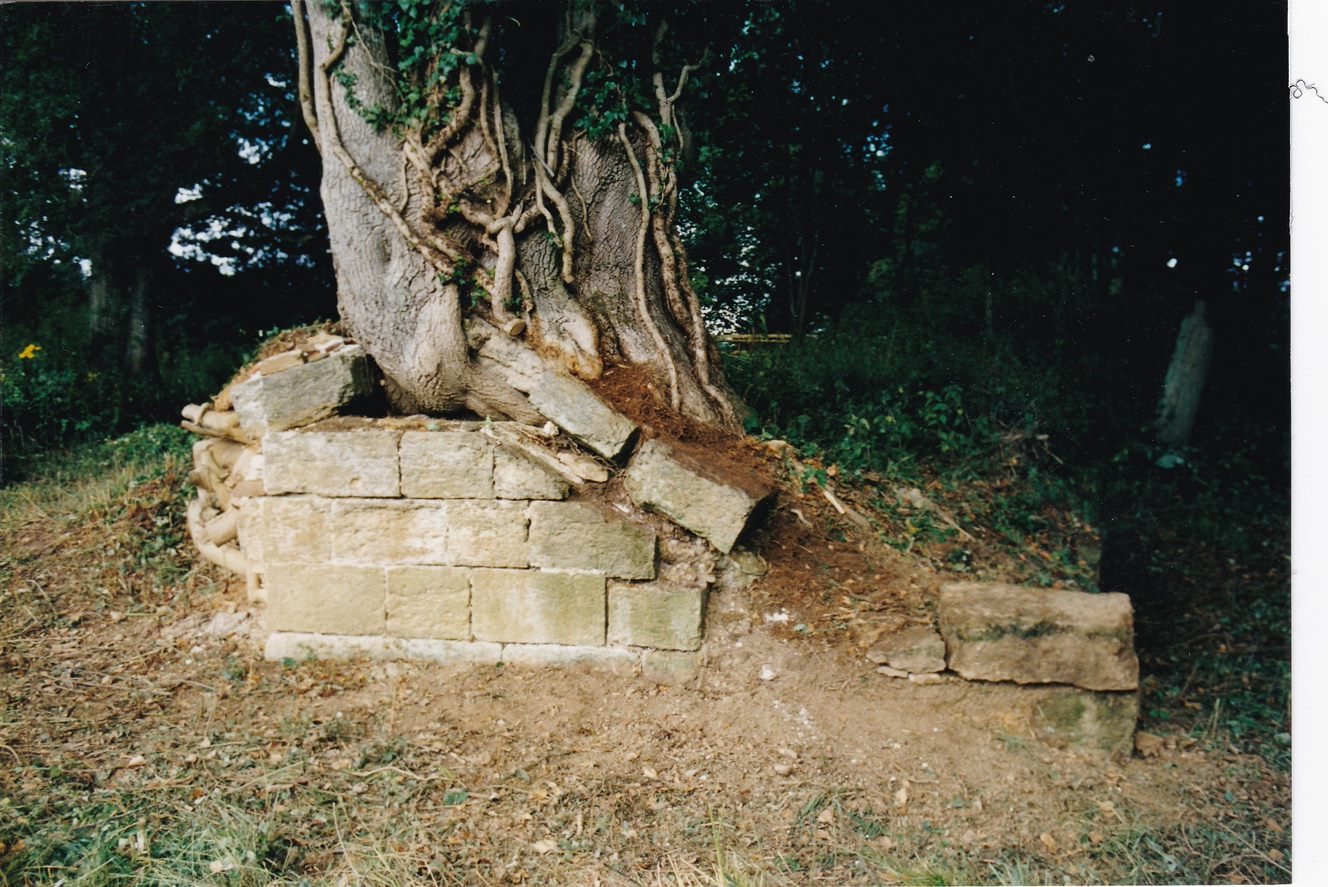 ​Just aside from the aqueduct, you can see some concrete beams that can be laid across the canal for a temporary crossing. This allows heavy plant access to the river authority monitoring site on the River Lox just above the aqueduct. With remote monitoring of instruments, it's not used so much nowadays but is still available as and when.
Next Information Posts
Heading south from here our next Information Post just before at bridge on Drungewick Lane.   Then about 1/2 mile away at Drungewick Lock you will find the next Information Post and the end of the restored section of canal at present. We are hoping to go further in the future, all the way through to Newbridge and beyond.
Heading north, the next Information Post is at Baldwins Knob Lock. Again, it's not far away but it's a beautiful stretch of the canal, especially when the sun is glinting through the leaves of the overhead canopy.
Whichever way you go, we hope you have a lovely walk.
A full list of Information Posts can be found here.