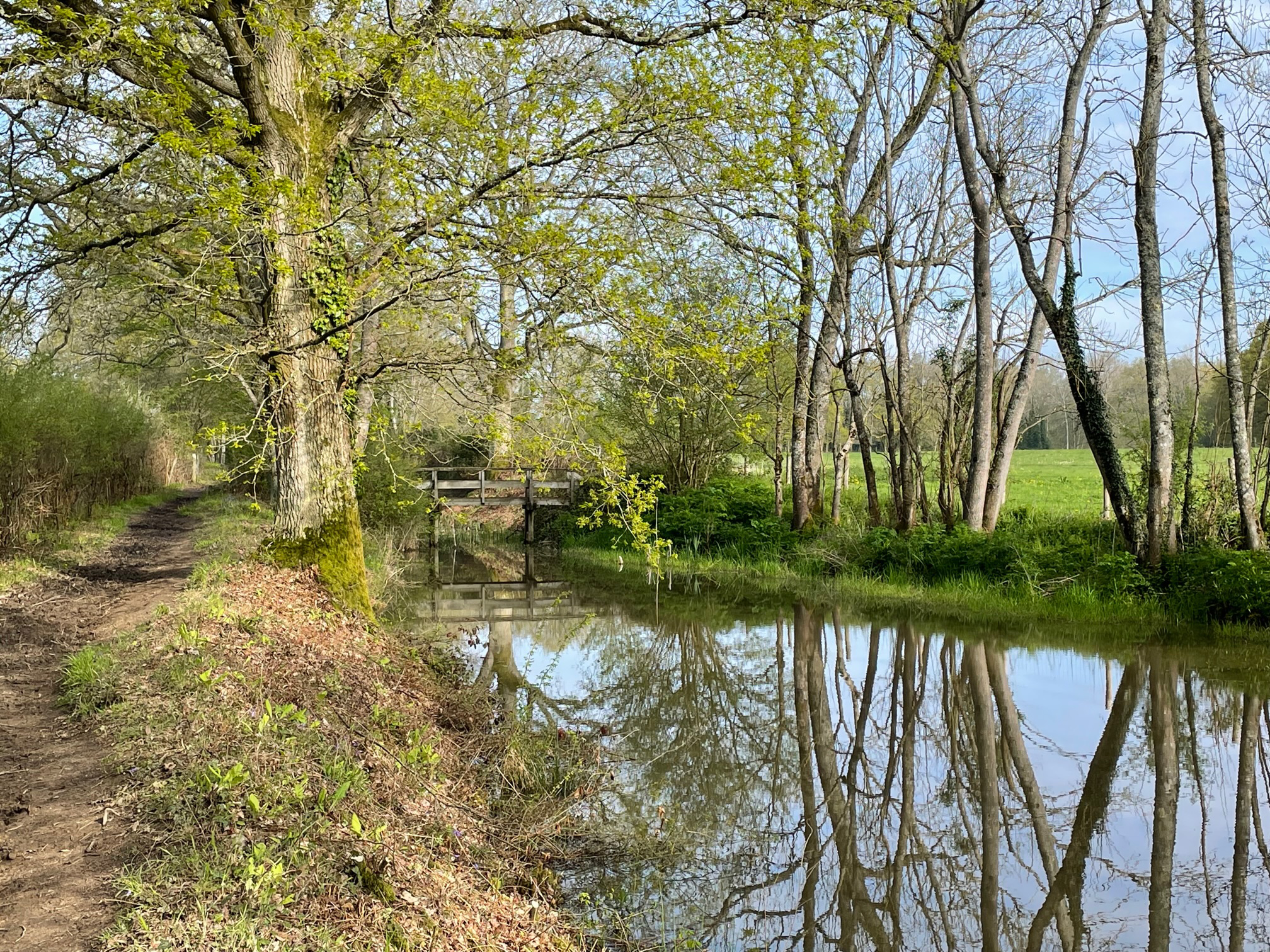 Thanks to a gift from a generous supporter, we are now the freehold owners of the 800m Bonfire Hanger section of the canal. This attractive section immediately north of the Surrey/Sussex border, near Alfold, extends our existing ownership in the Gennets Bridge Lock area and includes the sites of four locks (9-12).
The locks were at intervals of 200-300 yards/metres and each had a rise of about 8 feet (2.44m). They were built with bricks and dismantled in the 1920s
So will we immediately be developing plans to rebuild Locks 9-12 and planning to run boat trips to within sight of Rosemary Lane? Sadly the immediate answer must be 'no'. There are still a number of obstacles to overcome south of Gennets Bridge and there is no reliable water supply, although in the winter there is some overflow from the fishing lakes. Complete restoration would have an estimated cost of at least £2m. With all the other calls on our resources, we have to move one step at a time. For Bonfire Hanger in the short term this means relatively modest work  to make it a part of our 'green corridor' that we can show off with pride.