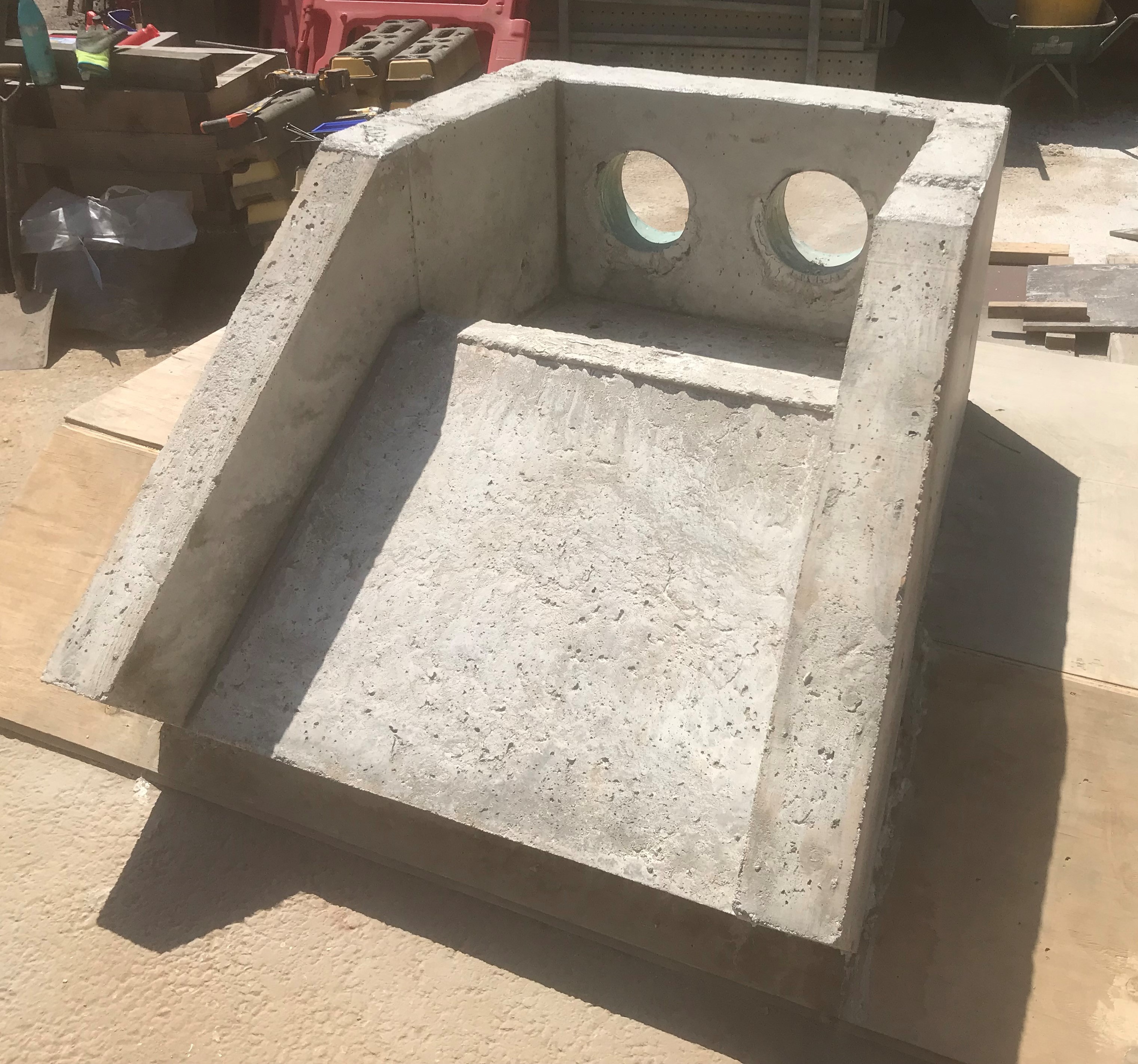 Several of our work groups have been involved in activities to repair the damage caused by the criminal vandalism at the beginning of April. The opportunity is also being taken to make improvements so that the canal is easier to manage in the future and additional security measures are being built in.  
A new twin pump concrete outlet for Drungewick Lock has been constructed from scratch by our volunteers.   Bearing in mind the complexity of the shape, we were very pleased to find that it came out, as designed, in just the one pour!
The first phase of trenching to lay new ducting for electrical cables has been completed and the towpath reinstated.  In addition our bricklayers have been busy, building new shelters for the new pump control equipment.
The repairs and upgrades are going to cost over £100,000.  Our Loxwood appeal has raised over £40,000 and we hope to be successful in grant applications to cover some more of the costs to minimise the use of cash reserves.