How did it get its name?
When the canal was originally built in the early 19th century, the adjacent River Lox was straightened to ease the building of the lock, resulting in an oxbow lake and a steep cliff—the 'Devil's Hole'.
Why did the Canadian Army blow it up?
In the 1940s, some 70 years after the canal had been abandoned, the lock was used for practice in laying explosives by Canadian Army Engineers. The Canadians, stationed in the locality, were practising before taking part in the 1942 Dieppe raid. This destroyed much of the top end of the stone-built lock.
If you were standing here in 1979,  it would have looked very different!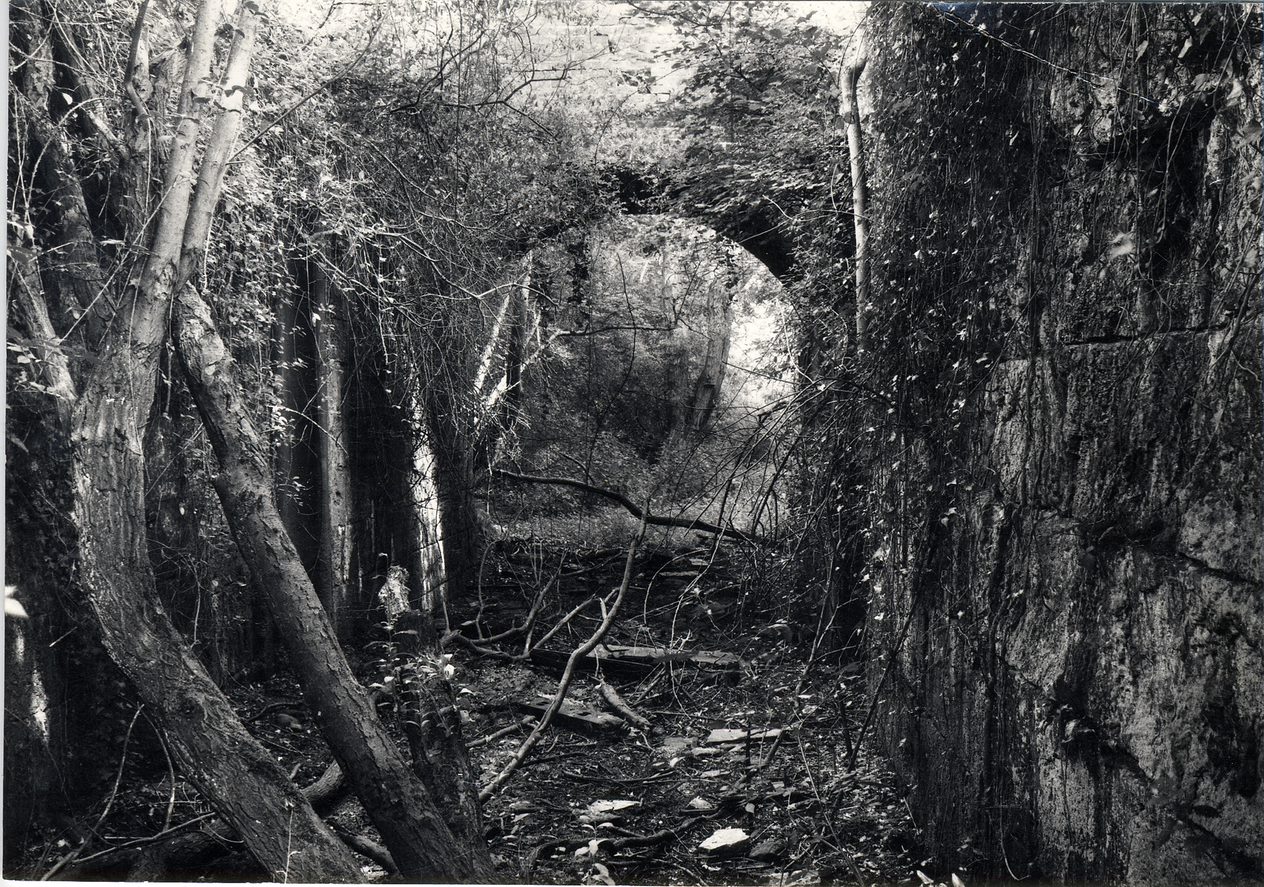 Restoration
The bridge at the foot of the lock was rebuilt by a job creation programme in 1982. This was followed by the Wey & Arun Canal Trust working on the chamber which began in 1996. Problems including a landslip on the non-towpath side delayed further rebuilding.
Restoration restarted  in 2009 following the opening of the Loxwood road crossing and the desire to extend the operating section of the canal.  During 2009/2010 the chamber restoration was completed which included lengthening the lock from the original measurements, and the new gates and back-pumps were installed.
How big?
The lock is 72 feet long by 12 feet wide, with a rise and fall of about 8 feet. This is 4 feet longer than the original lock before restoration.  Changing the length to 72 feet allows the lock to accommodate a full length narrowboat.
Want to explore more of the canal and complete a circular walk?
Try out this circular walk taking in Loxwood and the Sussex Border path
Loxwood_Walk_2_Web_2023.pdf (weyarun.org.uk)
Where can I find other Information Posts?
A list of all Information posts and links to the information pages can be found here: Information Posts | The Wey & Arun Canal Trust (weyarun.org.uk)